A healthcare emergency readiness coalition (HERC) is comprised of a core group of hospitals and healthcare organizations, local and tribal public health agencies, state, regional, and local and tribal emergency management, and emergency medical services, as well as additional members. These partners collaborate for the common goal of making their communities safer, healthier, and more resilient. Wisconsin has seven regional HERCs that support communities before, during, and after disasters and other health-related crises.
The U.S. Department of Health and Human Services (HHS) Office of the Assistant Secretary for Preparedness and Response (ASPR) Hospital Preparedness Program (HPP) funds Wisconsin's HERCs. ASPR leads the country in preparing for, responding to, and recovering from the adverse health effects of emergencies and disasters. ASPR's HPP enables the health care delivery system to save lives during emergencies and disaster events that exceed the day-to-day capacity and capability of existing health and emergency response systems.
HPP is the only source of federal funding for health care delivery system readiness, intended to improve patient outcomes, minimize the need for federal and supplemental state resources during emergencies, and enable rapid recovery. HPP prepares the health care delivery system to save lives through the development of health care coalitions (HCCs). In Wisconsin, these are known as HERCs.
The overall goal of the HERC is to help Wisconsin communities prepare for, respond to, and recover from a disaster as quickly as possible. Through coordinated preparation, response, and recovery efforts, HERC members work to create a more resilient Wisconsin.
NEW HERC Region 3 Mission, Vision and Objectives:
NEW HERC's Mission: 
To ensure that the collaboration of healthcare organizations and public / private sector partners coordinate their preparation for, and response to a mass casualty incident or catastrophic health event.
NEW HERC's Vision: 
To synchronize public health, tribal health, healthcare organizations, first responder agencies and emergency management in their efforts to enact a uniform and unified response to mass casualty incidents or catastrophic health event.
NEW HERC's Objectives: 
Prevent the loss of life, property, and undue suffering in Region 3.
Facilitate increased collaboration and communication of partners in Region 3.
Identify common gaps in education and knowledge of partners in Region 3.
Identify emerging change in practice related to preparedness for partners in Region 3.
Coordinate identified trainings needs for partners in Region 3.
Disseminate emerging information and guidance to partners in Region 3
Identify new resources for partners in region 3.
If you are interested in visiting other Wisconsin HERC Regions click on the links below or visit WI DHS HERC Information page linked below.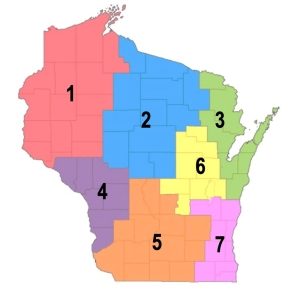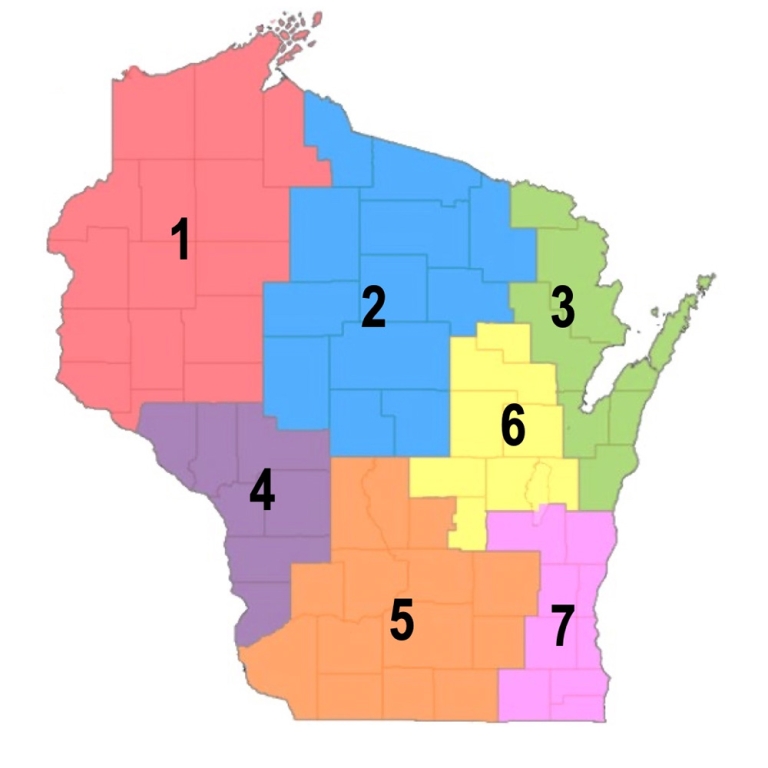 3
Return To HERC Region 3 Home Page
PUBLIC HEALTH
EMERGENCY MANAGEMENT                    
DIALYSIS
Brown County Public Health
Brown County Emergency Management
Davita Dialysis – Green Bay
De Pere Health Department
Door County Emergency Management
Davita Dialysis – Fox River
Door County Public Health
Florence County Emergency Management
Davita Dialysis – Manitowoc
Florence County Health Department
Kewaunee County Emergency Management
Davita Dialysis – Marinette
Kewaunee County Public Health Department
Manitowoc County Emergency Management
Davita Dialysis – Sturgeon Bay
Manitowoc County Public Health
Marinette County Emergency Management
Davita Dialysis – Titletown
Marinette County Public Health
Oconto County Emergency Management
FMC Manitowoc – Frensenius
Oconto County Public Health
Oneida Nation Emergency Management
St. Vincent Dialysis Center – Green Bay
Oneida Community Health Services
St. Vincent Dialysis Center – Oconto
HOSPITALS 
HOME HEALTH
BEHAVIORAL HEALTH
Aurora Bay Area Medical Center
Bellin Home Health Care
Bellin Psychiatric Center
Aurora Baycare Medical Center
Door County Memorial Home Health
Brown County Community Treatment Center
Aurora Medical Center Manitowoc
Dickinson Home Health
Libertas Treatment Center
Bellin Memorial Hospital
Evergreen at Home-Home Health
Bellin Health Oconto Hospital
Homecare Advantage
Door County Medical Center
Interm Healthcare of Northeast WI
Holy Family Memorial Hospital
Marquardt Home Health
St. Clare Memorial Hospital
PRN Home Health & Therapy
St. Mary's Hospital
Recover Health
St. Vincent Hospital
Woodland Village Home Health
LONG TERM CARE 
EMERGENCY MEDICAL SERVICES 
HOSPICE
Algoma Medical Center
Algoma Fire & Rescue
Aseracare
Anna John Resident Centered Care Community
Ashwaubenon Public Safety Department
Aurora at Home
Anna John Resident Centered Care Community
Bay Area Medical EMS
Compassus – Green Bay
Atrium Post Acute Care of Kewaunee
Brazeau Ambulance
Heartland Home Health and Hospice
Atrium Post Acute Care of Oconto Falls
Coleman Area Rescue Squad
Holy Family Memorial Hospice
Atrium Post Acute Care of Two Rivers
Community Ambulance Services
Homecare Health Services Hospice
Bornemann Senior Communities
County Rescue Services Inc.
Hometown Hospice And Homecare
Brown County Treatment Center Bayshore Village
Crivitz Rescue Squad
LE Royer Hospice
Crossroads Care Center of East Green Bay
De Pere Fire Rescue
Serenity Hospice Care
Crossroads Care Center of West Green Bay
Door County Emergency Medical Services
Southerncare Green Bay
Door County Memorial Hospital Skilled Nursing
Emergency Rescue Squad
St Paul Hospice Services
Edenbrook
Florence County Rescue Squad
Thedacare At Home
Golden Living Center – Dorchester
Florence County Rescue Squad DBA AHRS
Unity Limited Partnership
Golden Living Center – Florence
Gillett Area Ambulance Service
UP Health System Home Care and Hospice
Golden Living Center – Village Gardens
Goodman-Armstrong Rescue Squad
Good Samaritan Society – Scandia Village
Green Bay Metro Fire Department
Grancare Nursing Center
Kewaunee Area Ambulance Service
Luther Home
Kiel Fire Department Ambulance Service
Manitowoc Health Care Center
Long Lake Fire Department EMS
Maple Ridge Rehabilitation and Care Center
Long Lake -Tipler Rescue Squad
Maryhill Manor
Luxemburg Emergency & Rescue Association
NEWCare
Mishicot Area Ambulance Service
Odd Fellow Home
Mountain Ambulance Service
Parkview Manor Health Rehabilitation Center
Niagara Area Emergency Unit
Rennes Health and Rehabilitation Center – East
Oconto Falls Area Joint Ambulance
Rennes Health and Rehabilitation Center – West
Oconto Fire Rescue
Rennes Health and Rehabilitation Center – De Pere
Para Tran Ambulance
Rivers Bend Health and Rehabilitation
Pembine-Dunbar-Beecher Rescue Squad
Shady Lane Nursing Care Center
Silver Cliff Rescue Squad
St. Mary's Home for the Aged
Twin Bridge Rescue Squad
The Bay At Oconto Health And Rehabilitation Center
Two Rivers Fire Department
The Bay At North Ridge Health And Rehabilitation Center
Valders Fire Department Ambulance Service
The Bay At Suring Health And Rehabilitation Center
Wausaukee Rescue Squad
Woodlands of Gillett
Woodside Lutheran Home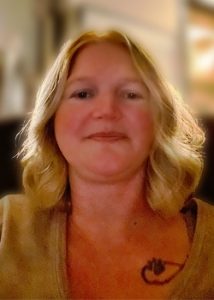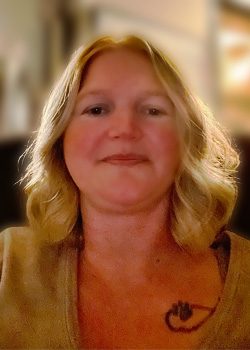 Genny Willemon
NEW HERC President
Genny Willemon serves as the EMR Coordinator and Safety chair for the Brown County Community Treatment Center (BCCTC). In this role she oversee development of the software systems for the building as well as all of the emergency preparedness functions needed for state regulations. Genny is responsible for running all the training and exercises for emergency preparedness as well as the electronic medical records software systems. She has been a part of the HERC since 2016. Prior to working at the BCCTC she was a 911 dispatcher for Brown County for 5 years.
NEW HERC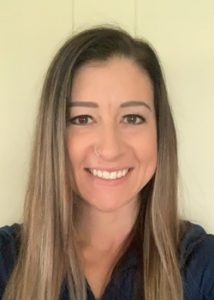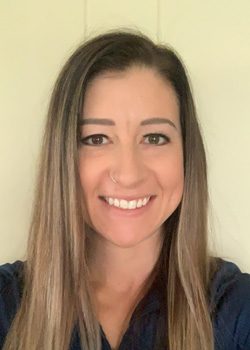 Stephanie Smith
NEW HERC Secretary
Stephanie is the EMS Outreach Coordinator at Northeast Wisconsin Technical College (NWTC) and services the (7) HERC Region counties plus others to support and maintain the relationships within the district.
She has been an active member of NEW HERC since 2014 and brings knowledge from previous roles in healthcare and public health emergency preparedness to the Coalition & Training and Exercise Committee.
NEW HERC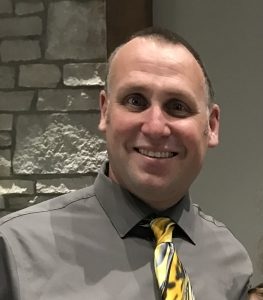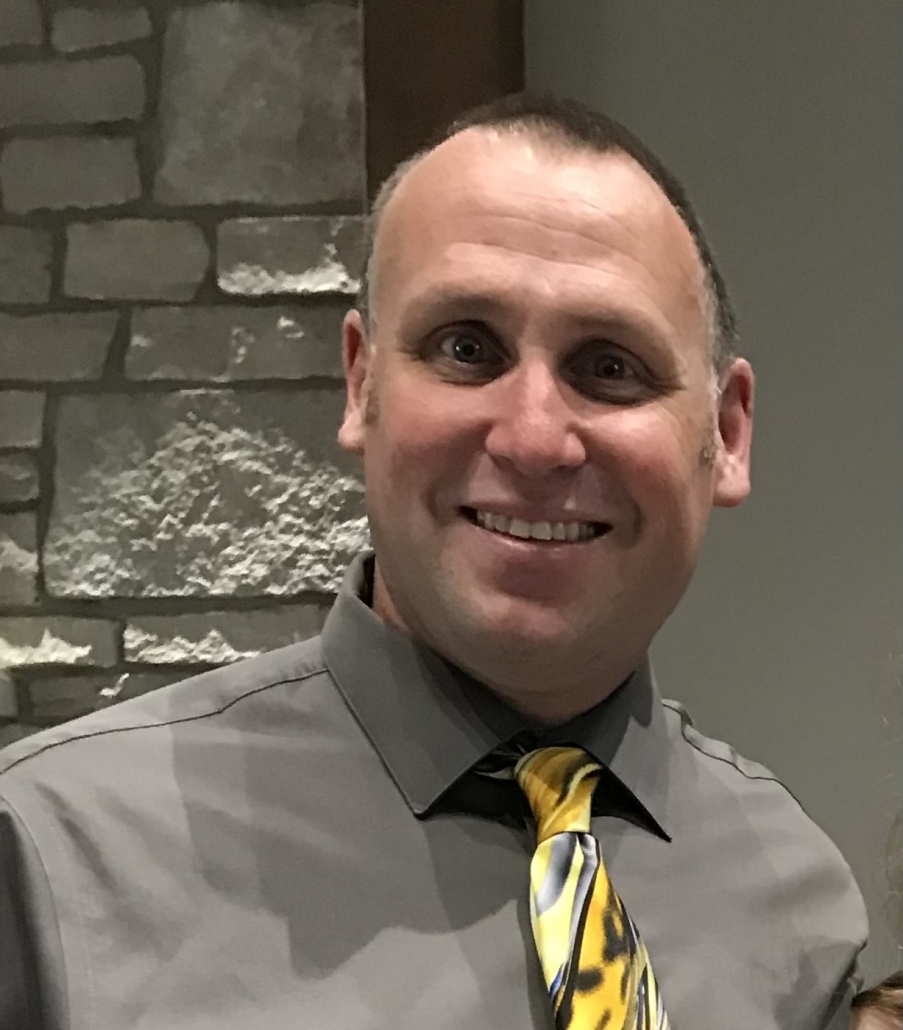 Kevin Siehr
NEW HERC Treasurer
NEW HERC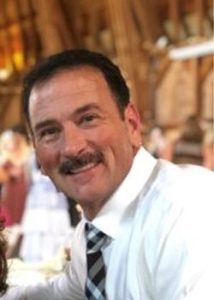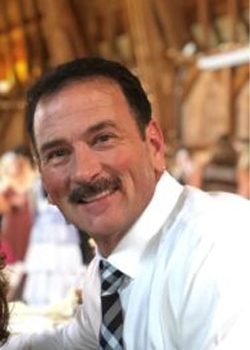 Steve Pelch
NEW HERC Coordinator
Steve Pelch is the President of Auxilium LLC and is contracted with the State of Wisconsin to support the Wisconsin Office of Preparedness and Emergency Health Care for North East Wisconsin. Steve has been in related fileds for 32 years and is proud to be the Coordinator for NEW HERC. For fourteen years Steve worked as a Law Enforcement Officer and as a Firefighter and Paramedic in both Ashwaubenon and Prince William County Virginia. Within those roles he was a Field Training Officer, a Drug Recognition Expert, and a Community Resource Officer. Steve also spent 18 years as a Divisional Director for the Hospital Sisters Health System where he oversaw a team of 120 people encompassing ten departments at four hospitals. Responsibilities for Emergency Management and teh Environment of Care also fell under Steve's control. Steve is excited to bring his experience to the NEW HERC.
NEW HERC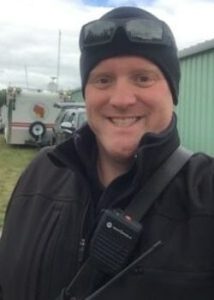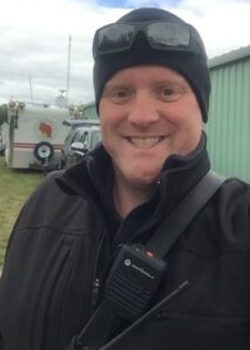 Mike Tedeschi
NEW HERC EMResource/WISCOM SME
Mike works full time for the Green Bay Metro Fire Department as a Firefighter/Paramedic. Within his rolls on the department he also serves as the Deputy Commander of the departments Honor Guard presenting our nations flag at public relation events and conducting firefighter funeral honors. In 2012 Mike was requested to join the East Central Incident Management Team as a communications specialist. After completing his Command and General Staff training in December 2012 Mike joined the team and completed is Communications Unit Leader and Communications Unit Technician Training in 2015. After participating in exercises and trainings across the state Mike completed his Comm's training with formal state recolonization as a ComL and ComT in 2017. As the NEW HERC WISCOM SME, Mike is here to assist our region in WISCOM and EMResource training.
NEW HERC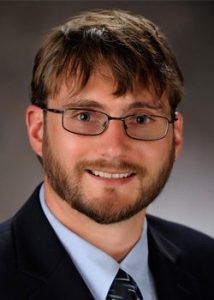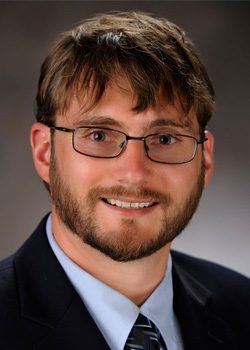 Dr. Christopher Painter
NEW HERC Medical Advisor
Dr. Christopher Painter is a BayCare Emergency Physician who works at several different emergency departments throughout Wisconsin. He is the medical director for the emergency department at Aurora Medical Center Manitowoc County. He is also medical director for the Two Rivers Fire Department as well as the EMS services in Kewanee County. Dr. Painter is a flight physician who works with the University of Wisconsin-Madison MedFlight team. Other responsibilities include working as ringside physician for Mixed Martial Arts events in Wisconsin. Dr Painter, is very proud of and appreciative for the opportunity to work with the NEW HERC as the medical advisor.
NEW HERC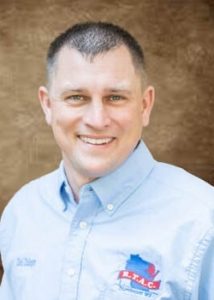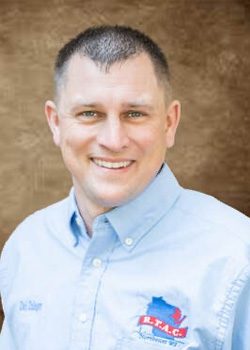 Del Zugler
RTAC Coordinator - Region 3
Del works full-time for Eagle III Helicopter in Green Bay. He has been a Paramedic since 2005. Del has also been a police officer and firefighter within his public safety career. Del is a contracted employee of the state as the Regional Trauma Advisory Council Coordinator for HERC Region 3. Del has been in the position going into his 4th year. Del has been involved in the NEWRTAC as a council member for 7 year prior to his appointment as RTAC Coordinator. Del's main focus is to improve our trauma system in our region. Del has been active in many exercises in the past years including rescue task force, stop the bleed and trauma basics. Del looks forward to continuing to improve trauma care and being involved in many emergency preparedness exercises in the future.
NEW HERC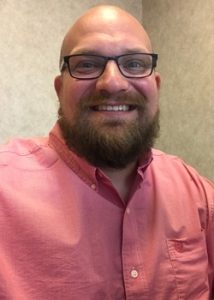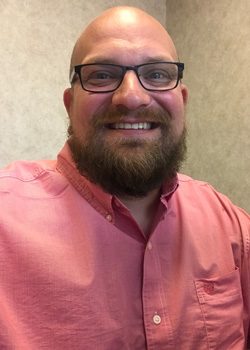 Dave Kobielak
Hospital Representative
Dave is the Emergency Management Coordinator for Bellin Health and has been in this role since November 2019. His responsibilities include supporting all Bellin Health facilities in their emergency preparedness work, participating on facility and system level incident command teams, managing the health system's emergency mass communication system, as well as training and managing patient decontamination teams for Bellin Memorial and Bellin Oconto Hospitals. He also participates on the NEW HERC training and exercise committee. Dave has a background in EMS and Fire and has a degree in Fire and Emergency Response Management from UW Oshkosh.
NEW HERC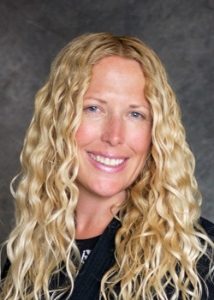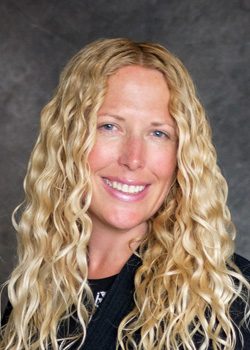 Sara Lornson
Public Health Representative
Sara serves as a Public Health Nurse and Public Health Emergency Preparedness (PHEP) Coordinator for the City of De Pere Health Department. Sara has been a Public Health Nurse with De Pere since May of 2016, and PHEP Coordinator since January of 2018. As a Public Health Nurse, Sara is responsible for the department's maternal child health, lactation, and home visitation program, lead prevention and case management program, and the Public Health Emergency Preparedness Program.
NEW HERC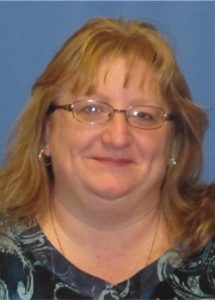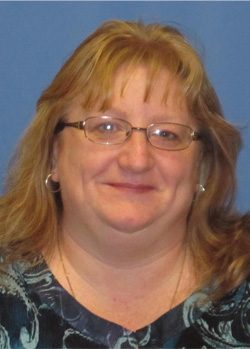 Deb Holschbach
Emergency Medical Services Representative
Deborah has been involved with EMS since March of 1990 when she became a Newton First Responder and has remained active with EMS in Newton and Manitowoc County ever since; currently an Advanced Emergency Medical Technician. She has served in various positions in the Manitowoc County EMS Association including secretary for over 10 years. She is the Trauma Coordinator at Holy Family Memorial Medical Center where she employed as a nurse in the Emergency Department.
NEW HERC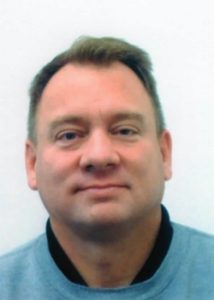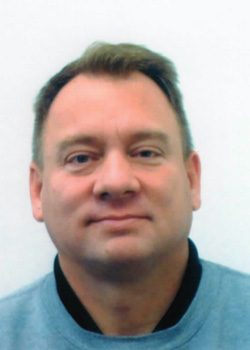 Chris Hohol
Fire Service Representative
Chris currently holds several positions in the response community. These include: Interim Chief of Ledgeview Fire Department, Training Officer for the Village of Howard Fire Rescue Dept, State of WI Dept of Military Affairs as a National Qualifications System Specialist, Training Officer for the MABAS 112 Incident Management Team, WI DNR Northeast District Incident Management Team as Planning Section Chief, State of WI All Hazards Type 3 Incident Management Team as Planning Section Chief and Training Officer, Training Committee Chair for the Association of Wisconsin Incident Management Teams
Chris has 36 years of experience in disaster response, public safety, emergency management, and training in occupational safety risk management and the fire service. Chris has held various Chief positions in the fire service and was North American Emergency Services Director for a large multi- national federal contractor for 18 years where he responded and managed many large incidents of national significance. His responsibilities have also included serving on various state and federal advisory committees and task forces. He has extensive experience in deployment nationally and several international missions.
NEW HERC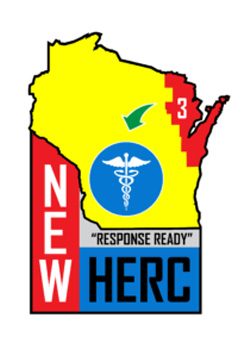 Todd Cummings
Law Enforcement Representative
Major Todd Cummings is with the Manitowoc Sheriff Office in-charge of the Support Division. More information coming soon on Major Cummings.
NEW HERC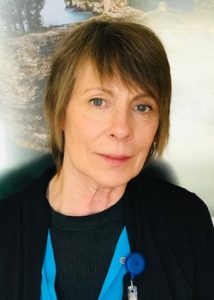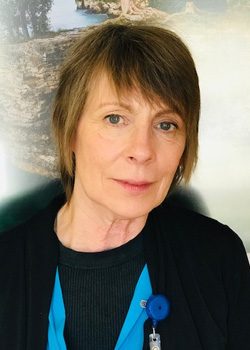 Nancy Bohrman
Long Term Care Representative
Nancy has been serving as the Administrator for Door County Medical Center (DCMC) Skilled Nursing Facility for the past five years. She serves as a member of the Emergency Management committee for DCMC and is responsible for the development and maintenance of Emergency Preparedness for the Skilled Nursing Facility. She has 30 years of experience working as a nurse in a variety of capacities.
NEW HERC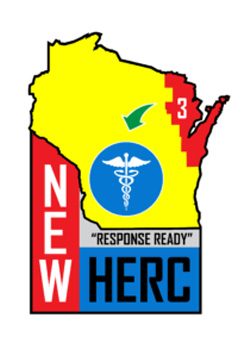 Open Position
Emergency Management Representative
NEW HERC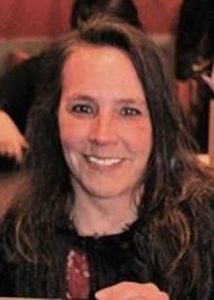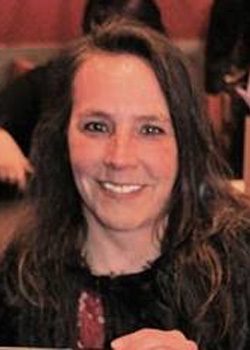 Kaylynn Gresham
Oneida Nation Representative
Kaylynn Gresham is the Director of Emergency Management for the Oneida Nation. Kaylynn has worked in the Emergency Management field since 2007. Kaylynn has served on several boards focusing on Emergency Management during her career. Kaylynn served as a Tribal Representatives for FEMA's Hazard Mitigation External Stakeholder Work Group. Kaylynn served as the Tribal Representative on the WI Strategic Plan Development Group. Kaylynn is currently the Vice-Chairwoman of WiTEMA (Wisconsin Tribal Emergency Management Alliance), an active member of WEMA (Wisconsin Emergency Management Association) as the Tribal Representative, and a member of the East Central Regional IMT (Incident Management Team). Kaylynn is also a veteran with Active Duty Service in the U.S. Army from 1991-1999 with an honorable discharge.
NEW HERC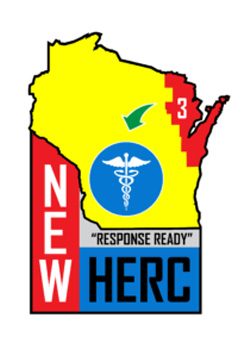 Open Position
Menomoniee Indian Tribe Representative
NEW HERC